Every chicken keeper wants to come up with the perfect name for their feathery friends. If you've been putting off naming your chickens because you don't know what to call them, you're in the right place. We've rounded up some of the best country singers' name ideas for your flock.
If you name your chickens, it will be easier to train them, get them to come to you, and will help you bond with them. Below you'll find over 100 chicken names to help you brainstorm some ideas.
We've brainstormed celebrity names in the country music area. You'll even find celebrity names that have won the CMA (country music award) that will sound great for your flock!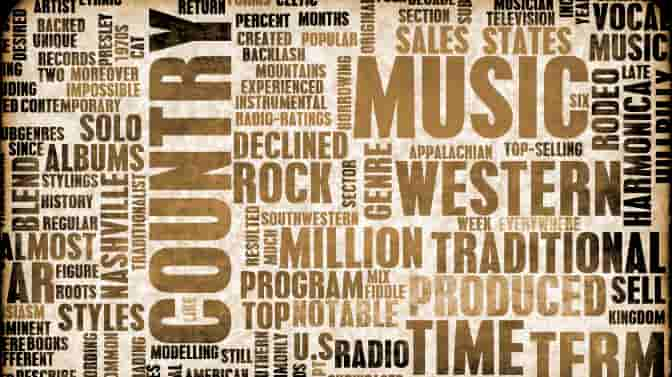 Male Country Singer Names for Roosters
If you have a male chicken aka rooster, you'll want to consider some of these male country singer names. Any of these names will make a great strong name for your roosters.
Some of these names will be famous legends like Johnny Cash, Kris Kristofferson, and etc. The names represent different styles of country singers from traditional, contemporary, rock, bands, and alternative genres.
Blake Shelton
Eric Church
Luke Bryan
Keith Urban
George Strait
Tim McGraw
Chris Stapleton
Morgan Wallen
Luke Combs
Kane Brown
Thomas Rhett
Florida Georgia Line
Tyler Childers
Jason Aldean
Kenny Chesney
Coley Reed
Dierks Bentley
Cody Johnson
Thomas Rhett
Chris Lane
Lee Brice
Brett Young
Scotty McCreery
Dylan Scott
Old Dominion
Randy Houser
Jon Pardie
Brantley Gilbert
Morgan Wallen
Michael Ray
Midland
Dustin Lynch
Mitchell Tenpenny
Adam Harvey
Eddie Rabbitt
Waylon Jennings
Phil Hamilton
Phil Smith
J.K. Coltrain
Daniel James
Alan Jackson
Toby Keith
Darius Rucker
Chris Young
Koe Wetzel
Zach Bryan
Jake Owen
Riley Green
Colter Wall
Russell Dickerson
Brantley Gilbert
Cody Johnson
Kidd G
Niko Moon
Granger Smith
Jimmy Allen
Charles Kelley
Clint Black
Craig Morgan
Easton Corbin
Dustin Lynch
Eli Young Band
Hank Williams Jr.
Joe Nichols
Justin Moore
Kip Moore
Female Country Singer Names for Hens
If you have hens, you'll likely want to name your chickens after some of the most popular female country singers, or popular country groups. Here are some of our favorites to consider.
We've included both the first and last names to help you out.
LeAnn Rimes
Dottie West
Anne Murray
Jennifer Nettles
Ali Dee
Abbie Scott
Cherish Lee
Patty Loveless
Kacey Musgraves
Rosanne Cash
Gretchen Wilson
Linda Ronstadt
Sara Evans
Crystal Gayle
Martina Mcbride
Alison Krauss
Lee Ann Womack
Trisha Yearwood
Faith Hill
The Dixie Chicks
Shania Twain
Kelly Clarkson
Patsy Cline
Tammy Wynette
Carrie Underwood
Reba McEntire
Loretta Lynn
Miranda Lambert
Dolly Parton
Presley Tennant
Kimberly Patrick
Kristen McNamara
Pattie Hall
Deana Carter
Nicole Witt
Bria Wilson
Audry Auld
Laura Dodd
Elyse Saunders
Emily Miller
RayLynn
Heidi Newfield
Brandy Clark
Kellie Pickler
Barbara Fairchild
Sheryl Crow
Steff Mahan
Maggie Rose
JoDell Country
Jody Miller
Kitty Wells
Barbara Mandell
Tanya Tucker
Faith Hill
Tammy Davis
Jo Dee Messina
Courtney Patton
Karina Long
Krysta Scoggins
Donna Fargo
Presley Tennant
Mindy McCready
Cherish Lee
Emmylou Harris
Allison Moorer
Kelsea Ballerini
Country Singer Names for Baby Chicks
When it comes to naming baby chicks, it can be challenging. At this stage, you don't really know the sex of the gender. These names can be considered unisex, meaning they will work great for both boys and girls.
So you won't have to worry about changing the names once you find out the gender.
Randy Houser (Randi for a female)
Jamey Johnson (Jamie for a girl)
Chris Lane (Kris for a hen)
Logan Brill (Logan for a boy)
Mickey Guyton (Mickey for a boy or girl)
Cool Country Singer Names for Chickens
All chicken keepers want to come up with cool names for their backyard birds. These are some of the coolest country singers.
These singers have been featured on the countries top music charts. All the country male artists below have are American Music Award winners, it doesn't get any cooler than that.
You'll find names of both male and female country singers that will work perfectly for your chickens
| | |
| --- | --- |
| Country Artist Name | Gender |
| Tim McGraw | Male |
| Garth Brooks | Male |
| Toby Keith | Male |
| Blake Shelton | Male |
| Kane Brown | Male |
| Brad Paisley | Male |
| Keith Urban | Male |
| Luke Bryan | Male |
| Kenny Rogers | Male |
| Randy Travis | Male |
| Taylor Swift | Female |
| Carrie Underwood | Female |
| Maren Morris | Female |
| Faith Hill | Female |
| Shania Twain | Female |
| Reba McEntire | Female |
| Barbara Mandrell | Female |
| Lynn Anderson | Female |
| Loretta Lynn | Female |
Country Rock Singer Names for Chickens
There are literally hundreds of different country music artist names to choose from. Why not consider a specific genre such as country rock country. Here are some of the country rock musicians and bands to choose from.
| | |
| --- | --- |
| Country Rock Artist/Band | Gender |
| Emmylou Harris | Female |
| Jennifer Nettles | Female |
| Dixie Chicks | Female |
| Carrie Underwood | Female |
| Aaron Lee Tasjan | Male |
| Adia Victoria | Female |
| Brittany Howard | Female |
| Drive-By Truckers | Male |
| Katie Pruitt | Female |
| Marcus King | Male |
| Nathaniel Rateliff | Male |
| The Wood Brothers | Male |
| Jason Aldean | Male |
| Micheal Nesmith | Male |
| Rascal Flatts | Male |
| Keith Urban | Male |
| Zac Brown Band | Male |
| Linda Rondstadt | Female |
| Travis Tritt | Male |
If you don't see any on this list, check out this huge list of other country-rock musicians.
Blue Grass Country Singer Names for Chickens
If you're a Bluegrass country singer lover, then consider naming your chickens after some of the stars. These musicians are known for their amazing Bluegrass country songs or are known for some of their Bluegrass crossover albums.
| | |
| --- | --- |
| Bluegrass Country Artist | Gender |
| Dierks Bentley (Up on the Ridge album) | Male |
| Patty Loveless (Mountain Soul album) | Female |
| Ricky Skaggs (Bluegrass Rules album) | Male |
| Alan Jackson (The Bluegrass album) | Male |
| Dolly Parton (Little Sparrow song) | Female |
| Vince Gill (Bluegrass Revues) | Male |
| Alison Krauss (Paper Airplane) | Female |
Classic Country Singer Names for Chickens
If you're a classic country music lover, consider some of the country legends such as Hank Williams, Patsy Cline, and other popular artists. Below you'll find the names of traditional country artist names your mother or grandmother grew up with.
| | |
| --- | --- |
| Classic Country Singers | Gender |
| Hank Williams | Male |
| Johnny Cash | Male |
| Jimmie Rodgers | Male |
| Dolly Parton | Female |
| Loretta Lynn | Female |
| Buck Owens | Male |
| Lefty Frizzell | Male |
| Gene Autry | Male |
| Kitty Wells | Female |
| Glen Campbell | Male |
| Tammy Wynette | Female |
| Chet Atkins | Male |
| Roy Acuff | Male |
| Roger | Miller |
| Ernest Tubb | Male |
| Patsy Cline | Female |
| Porter Wagoner | Male |
| John Denver | Male |
| Jim Reeves | Male |
Funny Chicken Names Based On Country Singers
Unlike the other names on this page, these names are funny nicknames based on country singers. You'll find the name of the singer as well as the funny name for your chicken.
Here's our top ten chicken names based on country singers with funny nicknames.
| | |
| --- | --- |
| Celebrity Name | Chicken Nickname |
| Garth Brooks | Garth Broods |
| Billy Ray Cyrus | Billy Lay Cyrus |
| Brad Paisley | Bird Paisley |
| Darius Rucker | Darius Clucker |
| Tim McGraw | Tim McBawwwk |
| Jake Owens | Cluck Owens |
| Dwight David Yoakam | Dwight Yolkum |
| Kenny Chesney | Henny Chesney |
| Kenny Rogers | Henny Rogers |
| Dixie Chicks (country group) | Dixie Chickens |
| Sturgill Simpson | Sturgill Chicken |
| Merle Ronald Haggard | Merle Eggard |
Conclusion
Hopefully, this huge list of country singers will help you come up with a name for your flock!
Coming up with a name for your backyard flocks doesn't have to be hard. You can name them after their color, gender, and etc. Be sure to check out some old lady chicken names and old man rooster names.
If your chickens are colorful or have unique designs, check out these names for black and white chickens, brown chicken names, all-black chicken names, and these white chicken names.